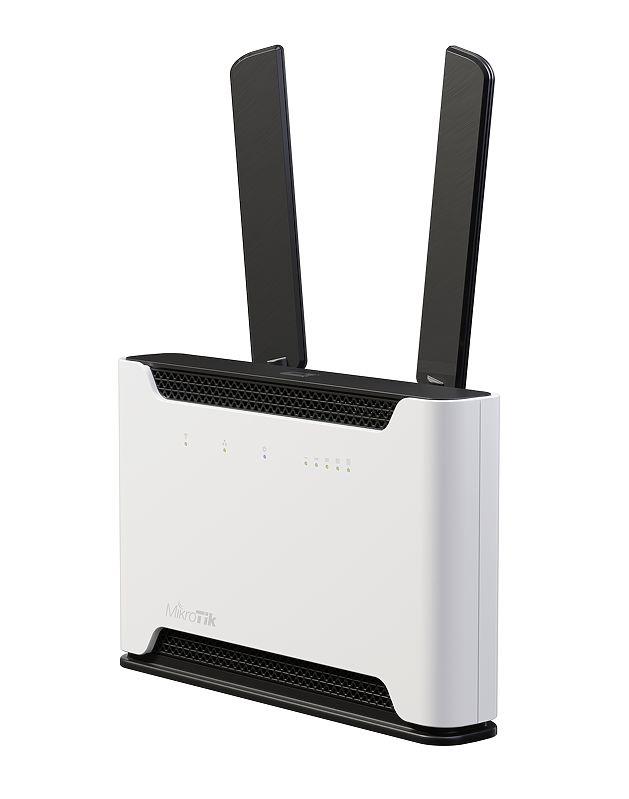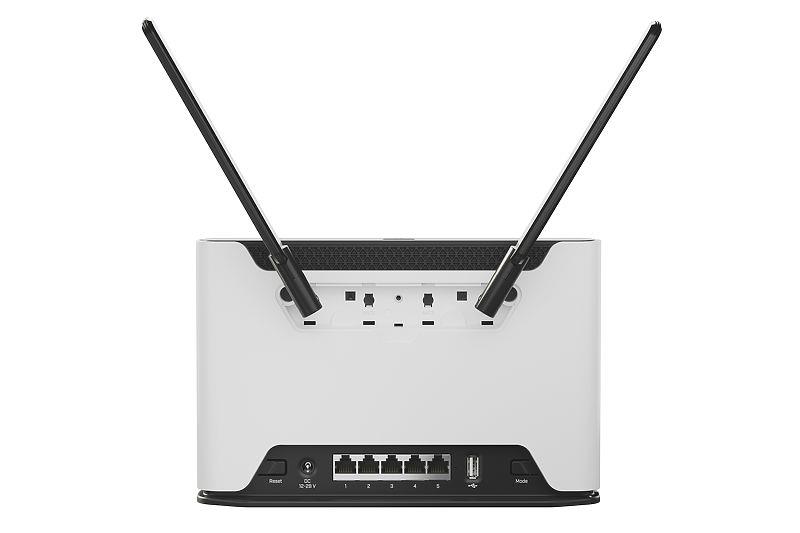 WRL ACCESS POINT CHATEAU 5G/5HACD2HND-TC&RG502QEA MIKROTIK
Chateau 5G
One router to delight them all – introducing the ultimate home AP with ultra-fast LTE/5G support

Chateau 5G s a high-speed, dual-band home access point with LTE/5G support – for really fast Internet anywhere, anytime. There are many options to choose from, depending on your needs: from CAT4 LTE up to the CAT20 LTE and the ultra-fast 5G. But LTE is not the only option – Chateau also features 5 x Gigabit Ethernet ports and a full size USB port.

Strong dual-chain dual-band 2.4/5 GHz wireless for concurrent coverage will solve most interference issues in a crowded environment. For example, a client can simultaneously use the 2.4 GHz channel for all household mobile devices and reserve the 5 GHz channel for tasks that are sensitive to packet loss – such as streaming high-quality videos.

Chateau can be customized: you can choose a variety of labels, we can print your branding, if necessary. And there is another great feature – you can use TR-069 technology to create a custom remote client management option. You can choose how much control your clients need and which features of the highly versatile RouterOS they get to use. Some operators use this to allow users to configure the router via the same web-page they use to pay bills, others restrict novice users from meddling with the settings to provide better browsing experience in the long run.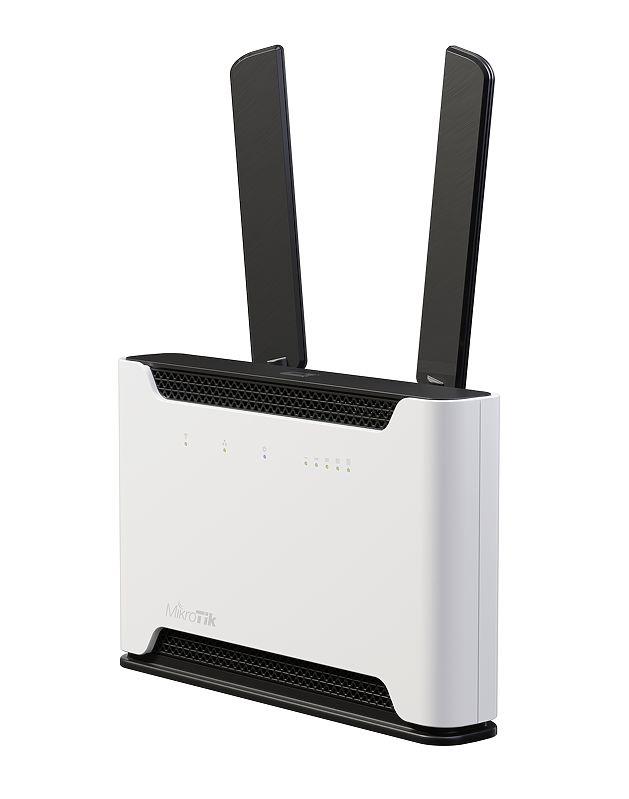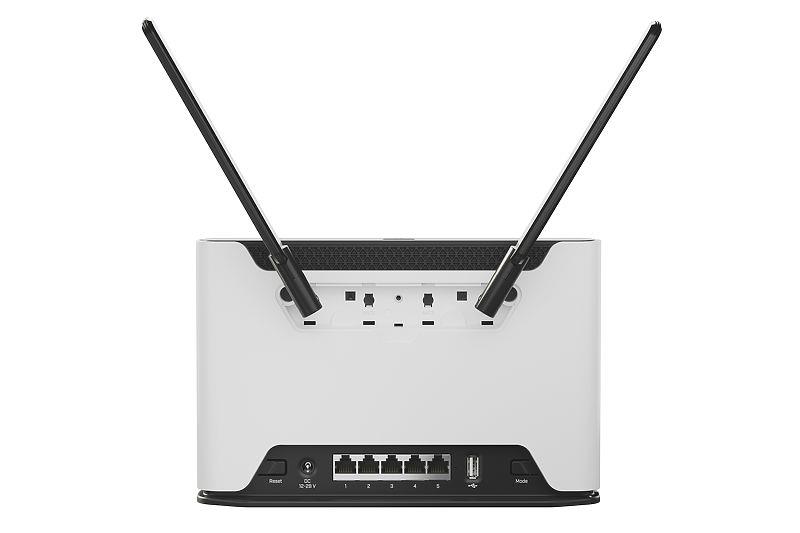 Tehniskā specifikācija
CnCode

85176200

Model name

D53G-5HacD2HnD-TC&RG502Q-EA

Network Device Type

Wireless Access Point

Data transmission speed

1167Mbps

USB 2.0

1

10/100/1000M

5

Micro-SIM card tray

1

Antenna Type

Omni-Directional

Antenna Gain

4dB

Power supply requirements

12-28 V

Dimensions

240 x 156 x 44 mm

Shipping box quantity

1

Shipping Box Width

6cm

Shipping Box Depth

33cm

Shipping Box Height

18.5cm

Shipping Box Weight

1.024kg

Unit Brutto Volume

0.003663cubm

Unit Net Weight

0.75kg

Unit Gross Weight

1.02kg