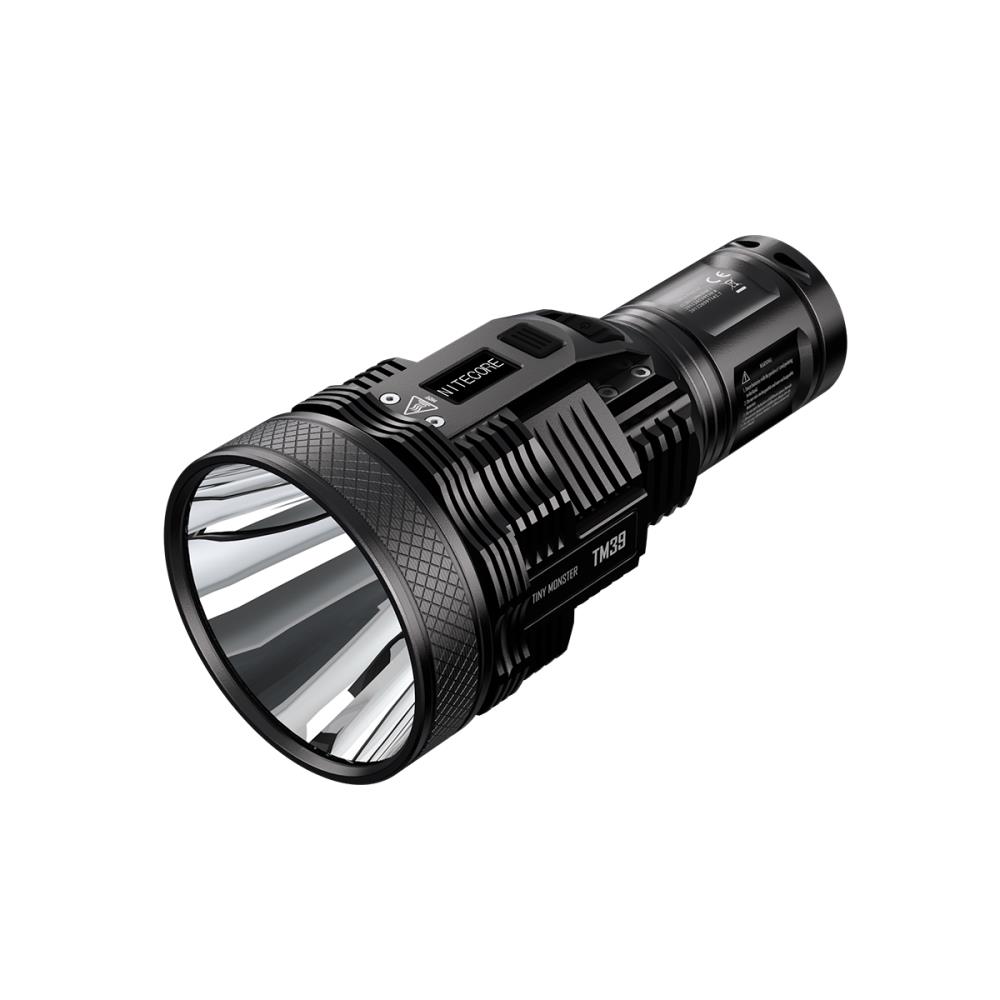 FLASHLIGHT TINY MONSTER SERIES/5200 LUMENS TM39 NITECORE
The Nitecore TM39 flashlight has an impressive maximum output of 5200 lumens from the Luminus SBT-90 Gen 2 LED and is powered by an included NBP68HD battery pack. Featuring an extremely long maximum range of 1500 meters, the TM39 is the ideal searchlight. 

The rechargeable battery pack is the equivalent of 8 x 18650 cells and has a high capacity of 98Wh. To recharge the torch, simply plug the included charging cable into the head of the flashlight, or the NBP68HD can be charged on its own as a backup power source. 

The torch has a multi-functional OLED display screen which provides information on the battery voltage and level, the brightness level, beam distance, temperature of the torch and remaining runtime. 

The Nitecore TM39 has a simple, dual switch user interface to allow quick and easy access to the four brightness levels and three special modes. The power button turns the light on and off, while the mode button cycles through the outputs. The turbo and low modes can be directly accessed by pressing and holding the mode and power switches respectively.  

Brightness Levels:
Turbo: 5200 lumens - 1 hr 30 mins runtime
High: 2000 lumens - 4 hrs runtime
Mid: 800 lumens - 10 hrs runtime
Low: 200 lumens - 36 hrs runtime

Plus Strobe, SOS and Beacon (5200 lumens).

Maximum beam distance 1500 meters, waterproof to IP68 and resistant to impacts up to 1 meter. 

Includes: NBP68HD li-ion battery pack, charging adapter, carry strap, lanyard, spare o-ring, spare charging port cover.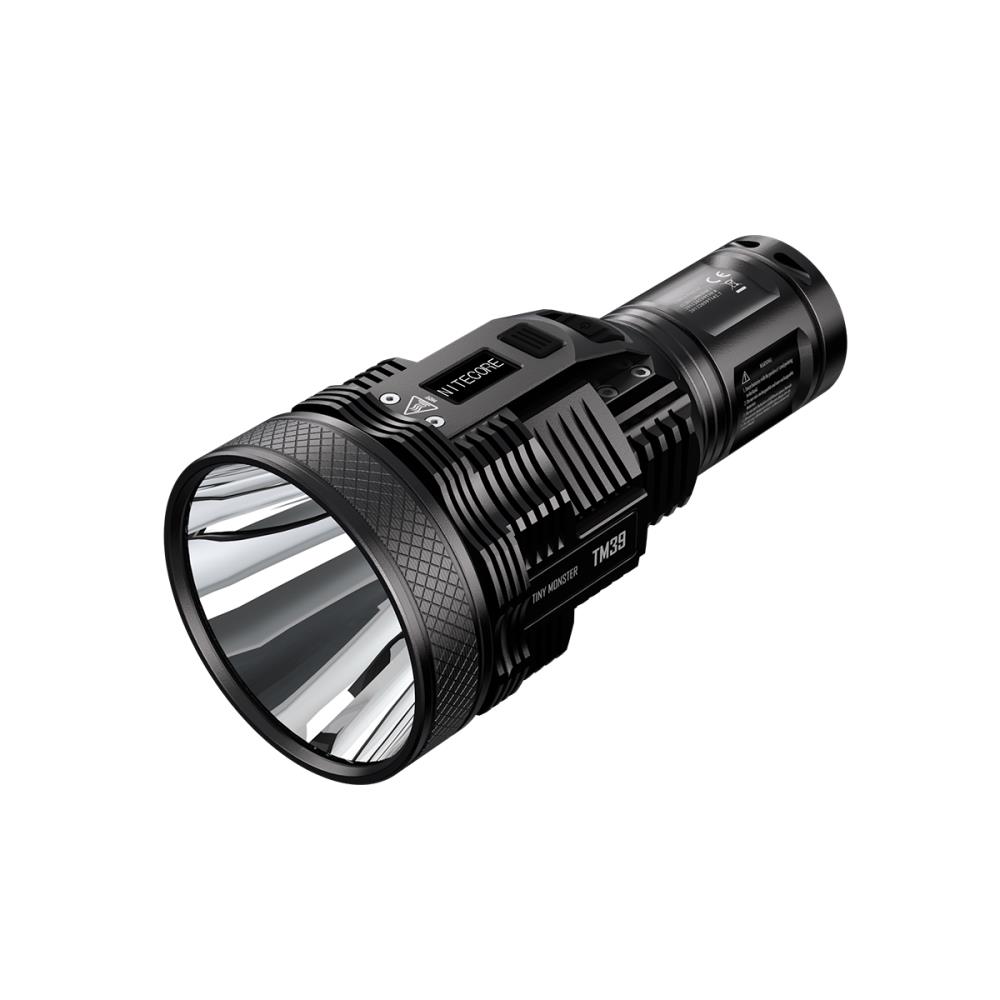 Tehniskā specifikācija
Unit Gross Weight

1.81kg

Unit Net Weight

1.361kg

Shipping box quantity

1

Battery run time up to

36hours

Battery

Lithium-Ion rechargeable

Unit Brutto Volume

0.006144cubm

Light output

5200Lumen

Shipping Box Width

12cm

Shipping Box Depth

32cm

Shipping Box Height

16cm

Shipping Box Weight

1.81kg

Model name

TM39

IP Rating

IP68

Max Beam distance

1500m

Special modes

Location Beacon,SOS,Strobe

LED

LUMINUS SBT-90 GEN2 LED

Illumination application

Flashlight

Flashlight series

Tiny Monster

CnCode

85131000